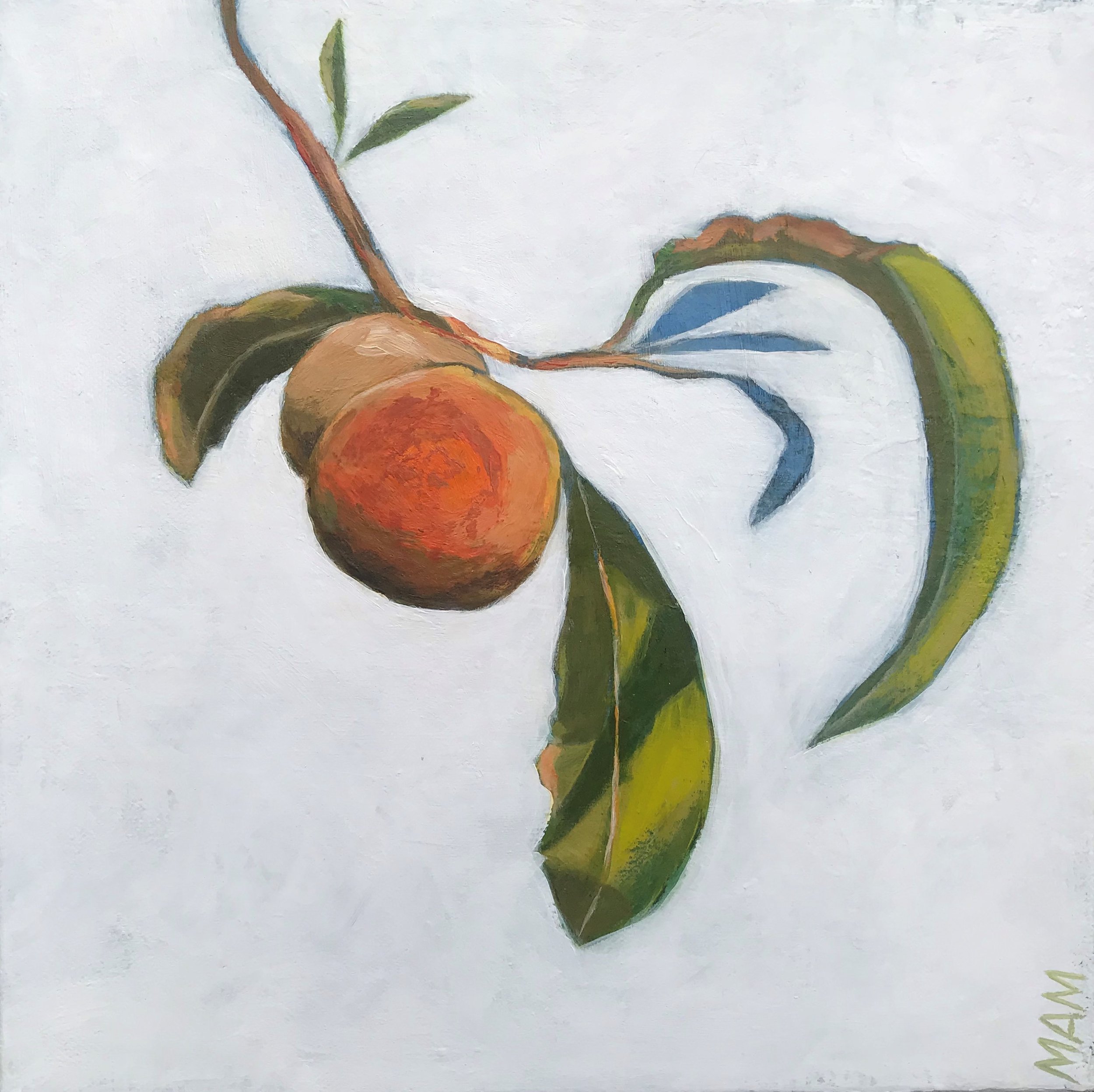 Pathways | 20x16 | $465
Bothin Marsh, visible from my studio, changes color with both the seasons and time of day. Here I created most of the artwork with a palette knife and sponge, using a brush for only the water.
Endless Highway | 9x12 | SOLD
Last Attempt | 6x9 | $140
Short Circuit | 6x8 | $140
Toward the Coast | 16x20 | $465
Desert Tracks | 20x16 | SOLD
Along the Lagoon | 10x10 | $185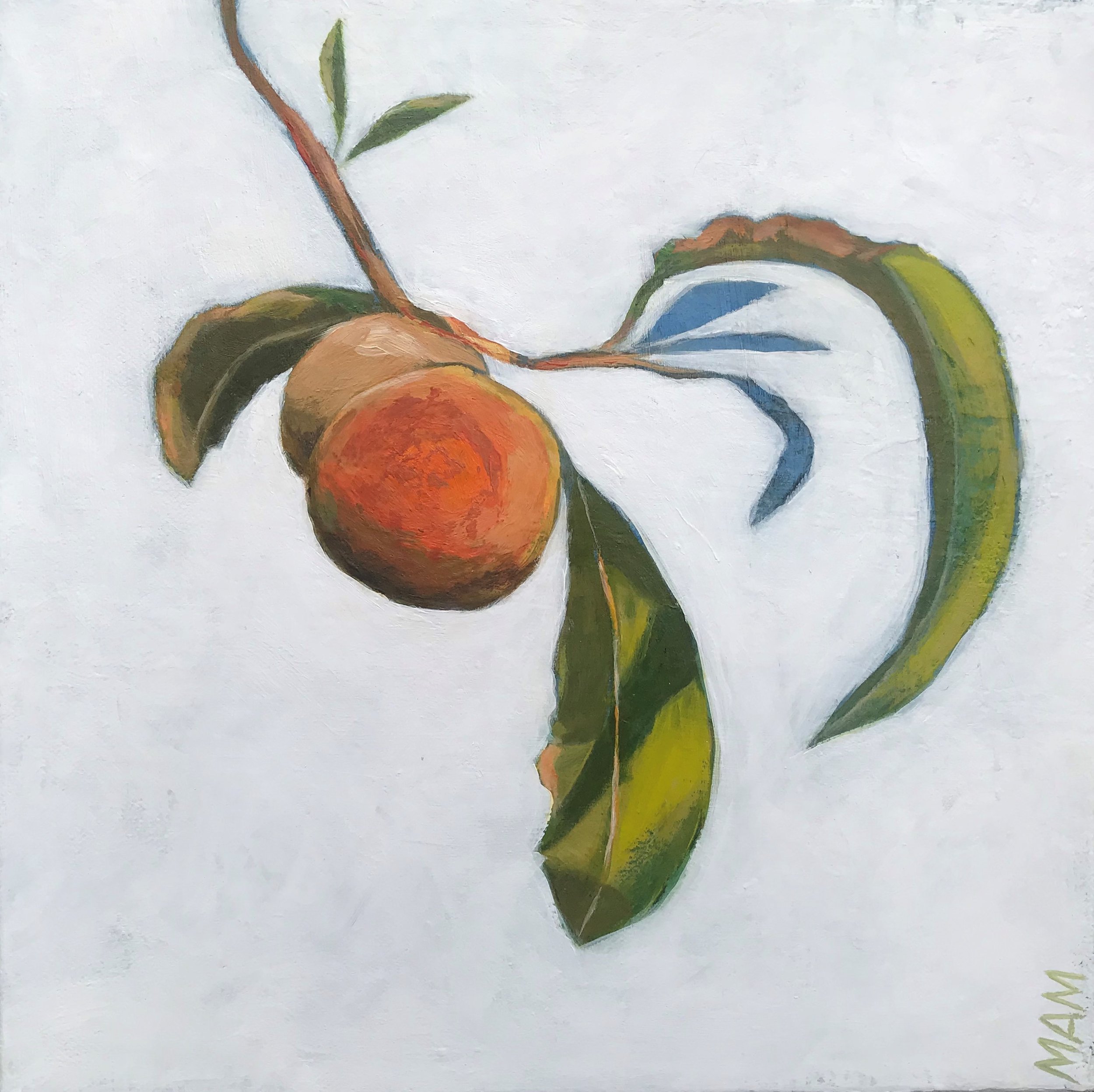 Is That All? | 10x10 | $285
Two peaches with leaves adorn a branch.
Early Harvest | 16x20 | $645
This artwork was begun as I drove through the Napa Valley and spotted some grapevines which I felt compelled to stop and photograph.
I like the way the orderliness of the rows and stakes that are part of vine cultivation contrast with the wild irregularities of the vines themselves--the way the leaves grow in all directions and shooters poke out from above the vast sea of green.
Surveillance | 16x20 | $670
Great White | 36 x 18 | $980
Less than a block from my home, I spotted an egret perched on the metal rack on a work truck with the marsh and bay as a backdrop. I pulled over to photograph him, and he let me get close without flying away.
Devil's Thumb | 20x16 | SOLD
A friend of my husband's photographed this scene. I enjoyed playing with the color temperature of the snow on the hillside and barn roofs.
Joshua Tree | 9x12 | SOLD
A commissioned portrait of the eponymous tree in the desert of Joshua Tree National Park.
Where the Birds Sing | 24x36 | $1,740
Looking East | 24x18 | $865
Mountain Thaw | 12x12 | SOLD