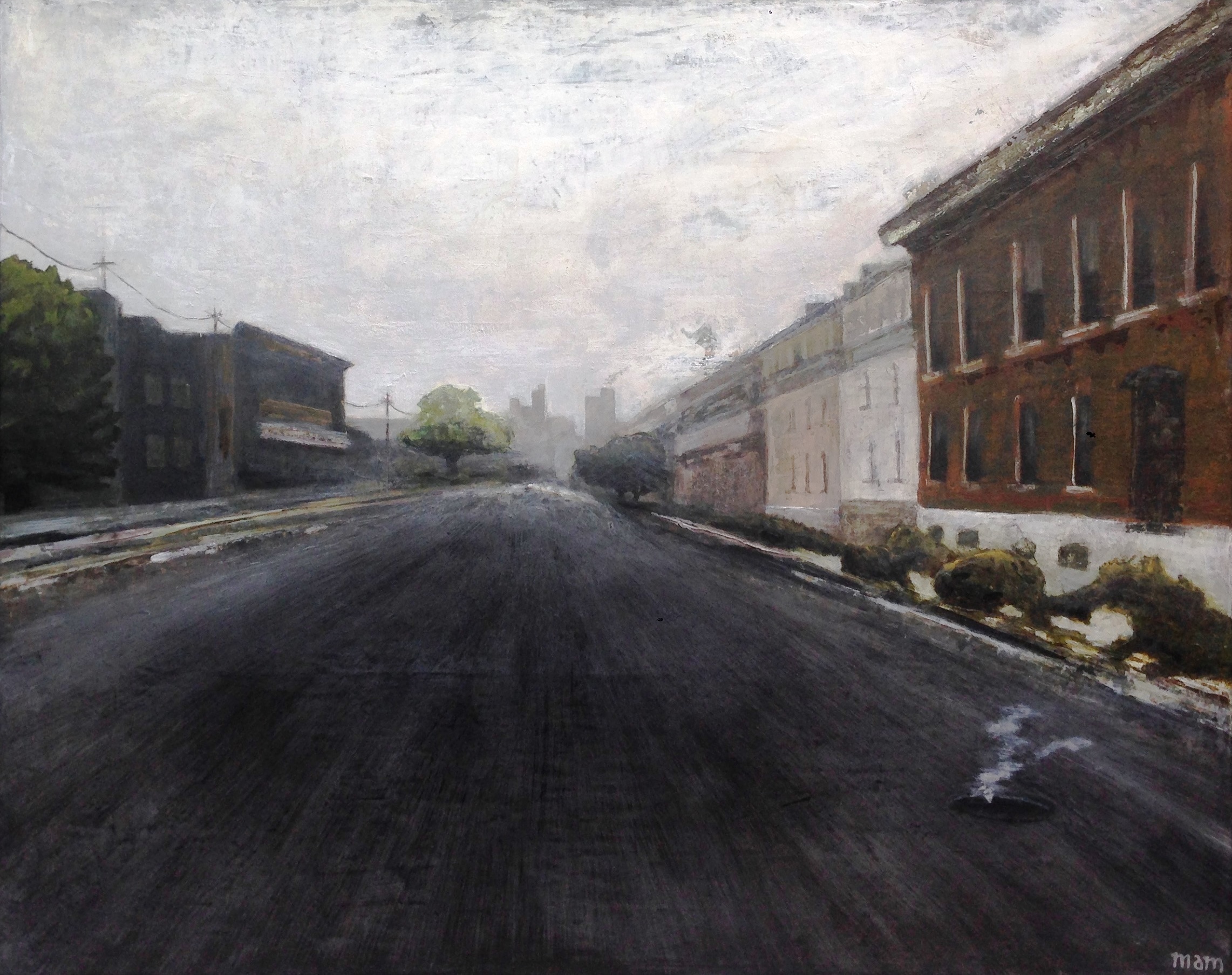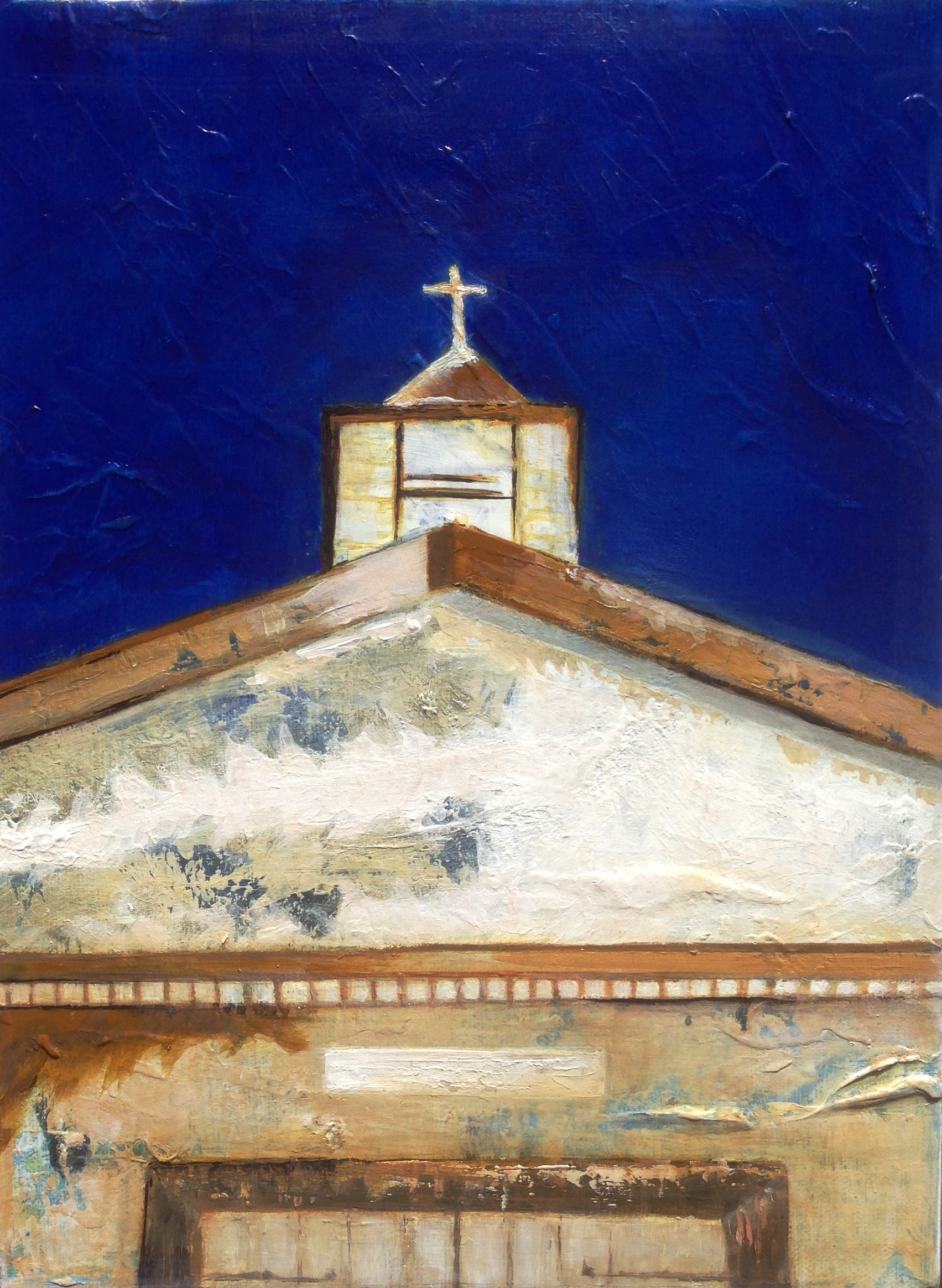 China Gate | 16x20 | SOLD
A rainy day left Grant Street in San Francisco's Chinatown deserted and with a mystique caused by the reflections of a gloomy sky.
Connection | 24x30 | $1,450
With its vintage lamp posts, Larkspur's Bon Air pedestrian bridge, slated for replacement, serves as foreground for Mt. Tamalpais.
Passeggiata | 20x16 | $735
On a trip to northern Italy, I photographed the common early evening social ritual, passeggiata, in which pedestrians, often in fine attire, stroll along city streets.
What Remains | 10x10 | SOLD
In Tuscany, a country home shortly before sunset.
Partners | 20x16 | $675
On a road to the pool where I swim, two palm trees tower above a shrub-lined roadside. One summer evening at the golden hour, a brief period just before dark after the sun sinks below the horizon but the sky retains a warm glow, I caught the trees silhouetted against a brilliant orange sky with Mt. Tam in the distance.
The Ace | 20x16 | SOLD
On a visit to Portland, Oregon, I was inspired by the vintage sign at the Ace Hotel.
High Line | 16x20 | $840
Walking the High Line shortly before sunset, I was drawn to the receding walkway flanked by native grasses and to the city's reflections in the glass facades of the high-rise buildings in this revitalized neighborhood.
Our Lady | 8x8 | SOLD
The iconic Church of Our Lady of Guadalupe in Puerto Vallarta, against Banderas Bay.
Above the Fray | 11x14 | SOLD
Spanish tile roofs and ubiquitous palm trees run to the horizon where they meet a clear blue California sky.
Eight Eighteen | 16x12 | $385
Leaving a restaurant in Embarcadero Center one evening, I looked up and was treated to a nighttime view of San Francisco's Ferry Building.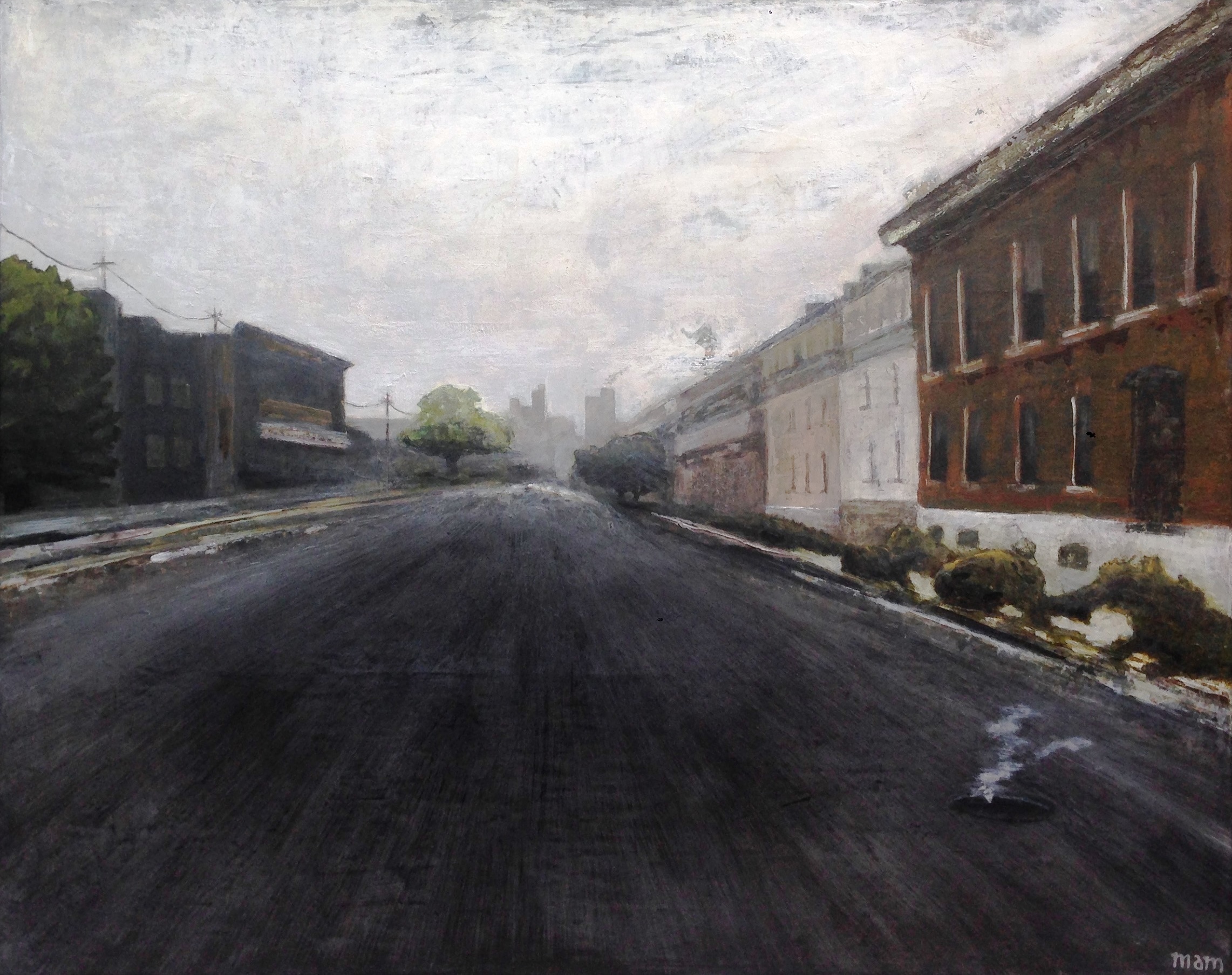 Renewal | 16x20 | SOLD
A documentary on 19th century tenement housing inspired me to create a gritty street scene including urban vegetation, potholes, utilities and smokestacks. I laid on color with a palette knife and by scrubbing with a dry sponge.
Valencia Midnight | 20x16 | $960 framed
Emerging from a restaurant late one evening, the empty sidewalk and Edward Hopper-like glow of the neon signs caught my attention.
Deserted | 16x20 | $645
Dolores Park in San Francisco is always teeming with people, but here I imagined no one around to emphasize the green space and varieties of palm trees.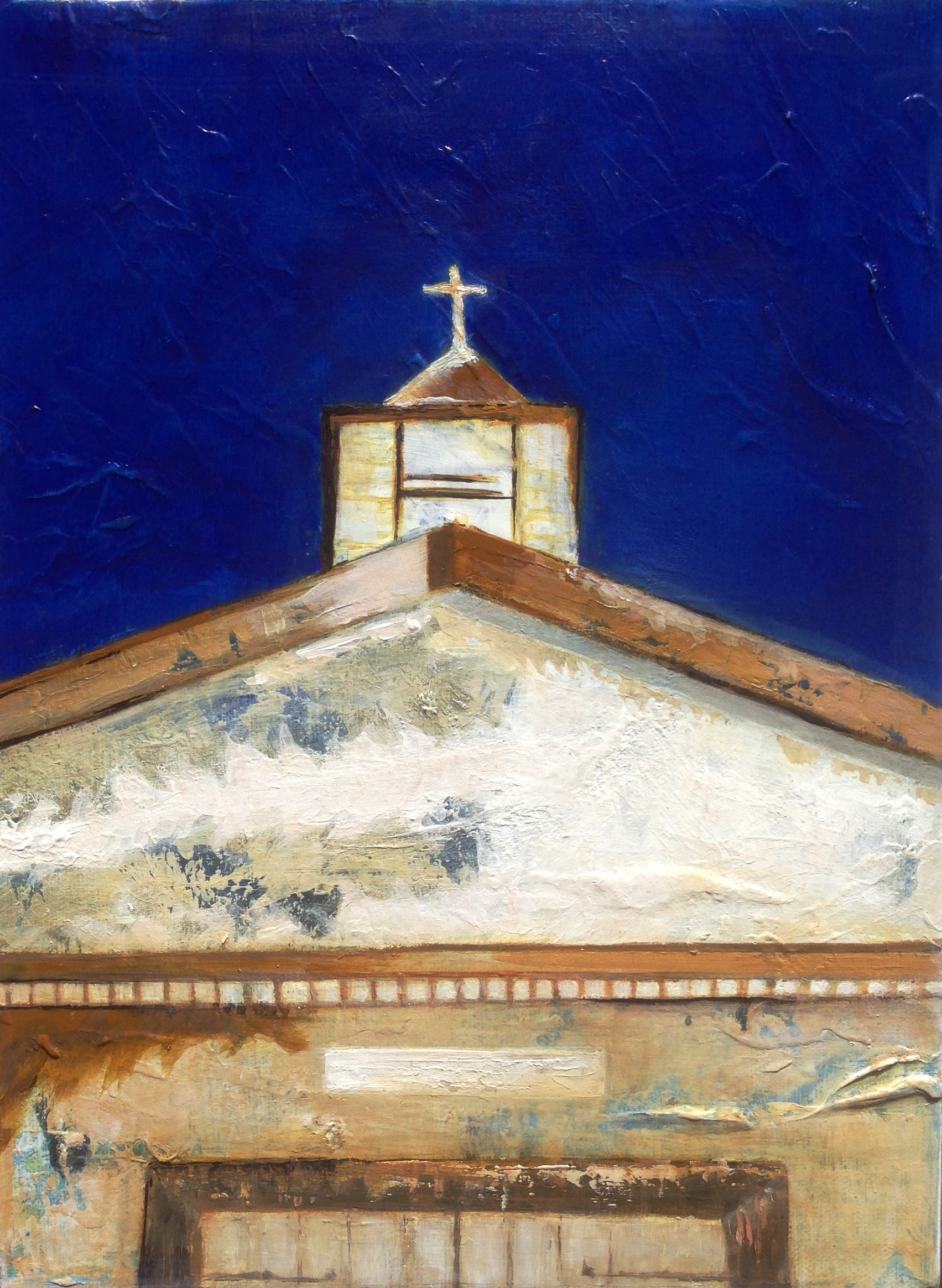 St. Barth's | 12x9 | $220
I took the photo on which this painting was based 20 years ago on a trip to the island of St. Barthelemy. The stark white of sun-drenched buildings is dramatic against the deep blue Caribbean sky.
Renewal's Child | 6x8 | SOLD
Inspired by the black-and-white images of deteriorating 19th century tenement housing in a documentary on urban history, I added sparse areas of color to make a street scene come to life. To reflect its gritty feeling, I laid on paint with a palette knife and scrubbed it with a dry sponge. (This is a miniature version of the larger piece, "Renewal".)
Nostalgia | 20x10 | $465
The Transamerica Pyramid, once the defining icon of the San Francisco skyline, before Salesforce Tower signaled the shift of economic dominance from the financial district to SOMA.
Telegraph Hill | 10x20 | SOLD
This east-facing view of Telegraph Hill, in an impressionistic treatment, showcases Coit Tower with the Bay Bridge visible in the background.
Lombard Street | 16x20 | SOLD
One evening I drove into San Francisco at dusk to shoot some street scenes, including this one of Lombard Street looking toward downtown. Cars honked as the golden hour approached.