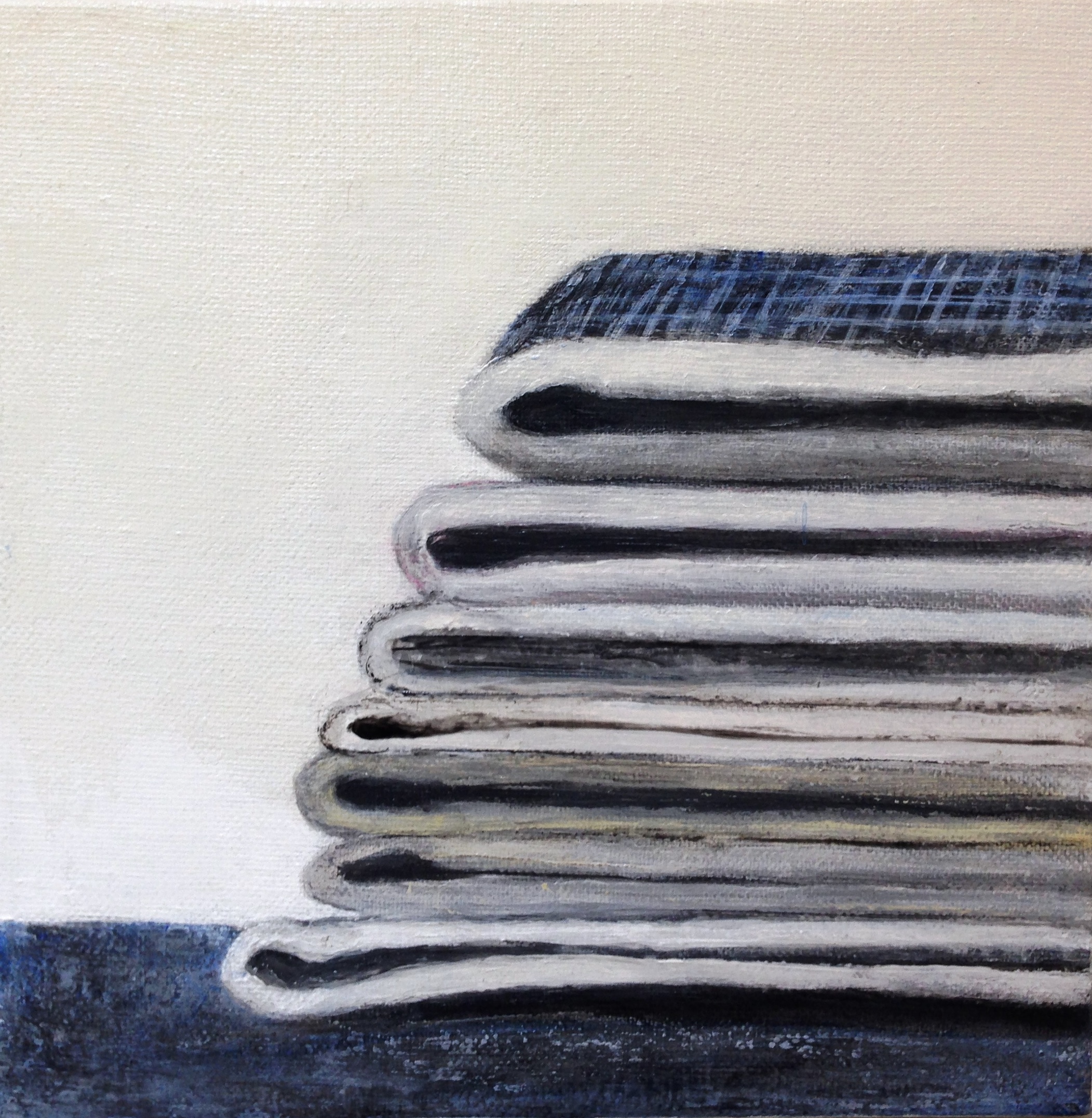 Bedside Table | 10x20 | NFS
A litter of reading materials covering my nightstand inspired this still life.
Thirst for Books | 10x10 | $270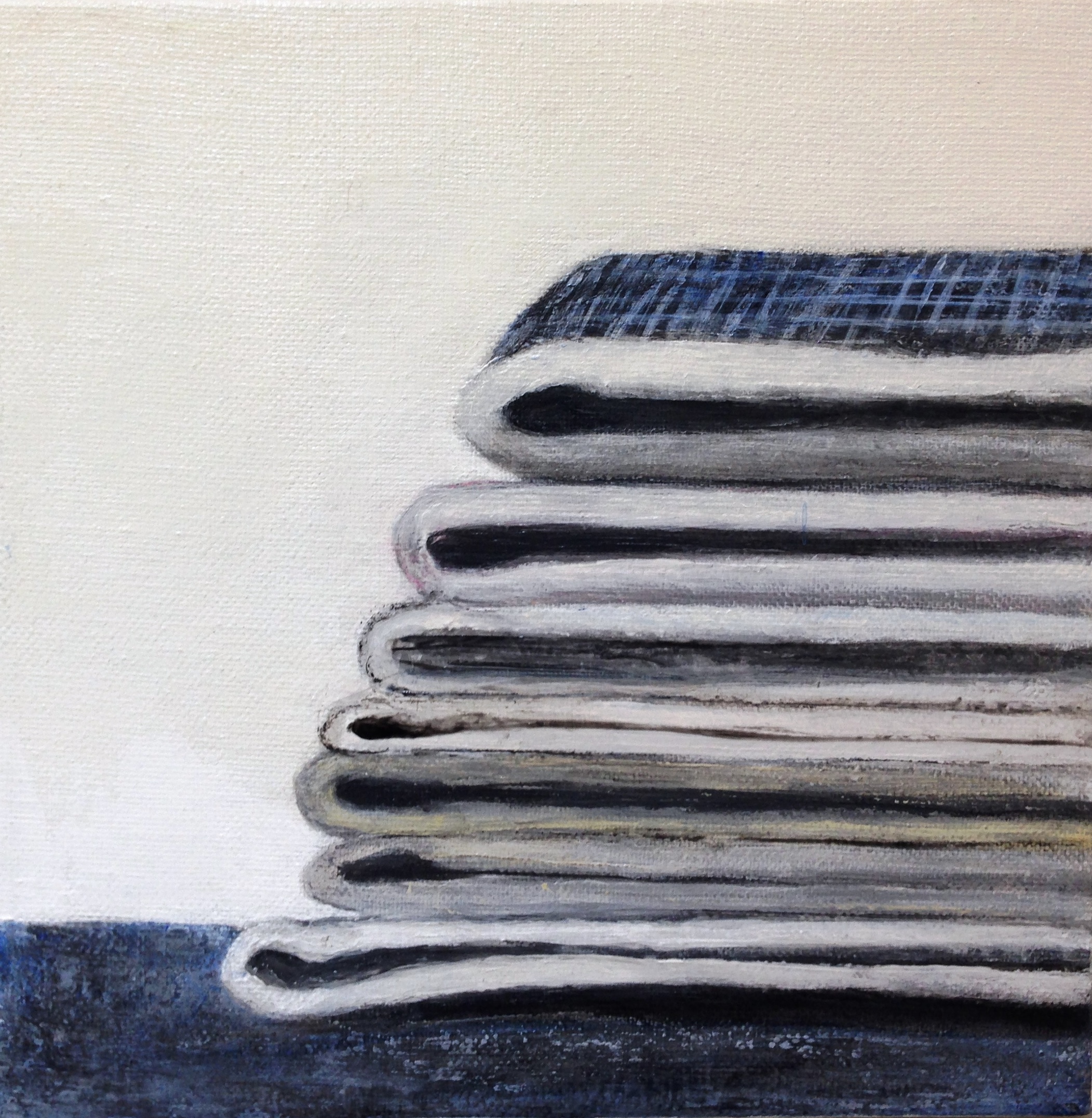 Preparation | 8x8 | $145
A stack of hand towels, rendered in blue and white.
Puppy Love | 8x8 | $155
This adorable pit bull puppy was with the valet outside a restaurant one night, illuminated by a street lamp.
No More Cappuccino | 10x10 | SOLD
Sipping the last drops of cappuccino at an airport café, I noticed the artistic swirl of coffee remnants in the empty paper cup and captured it for painting.